Reincarnation Eye Game (Mar. 2013)
Intro:
This is a final year project we done in a group of four members. Reincarnation eye is about the eye will have six abilities; each of the ability will have different skill and form.
This website is used to promote a flash game.
Software involved:

​​





game intro
a brief introduction about storyline, game play & other feature
media
a promotional video & some screenshot in the game scene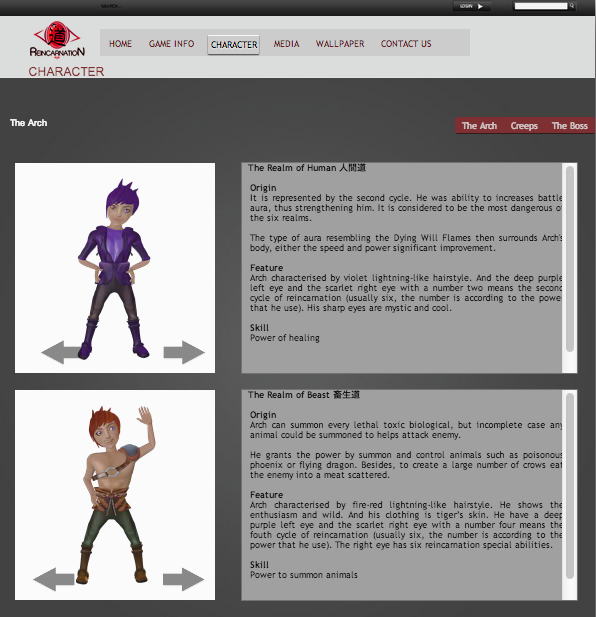 character
the Arch, creeps & boss
wallpaper
large resolution of wallpapers are available to download
Reincarnation Eye Game
a website to promote for the flash game based on the theme of"Six Cycle"
Dance Studio (Aug. 2012)
Intro:
This is an individual project. I am doing a redesign website for the topic entitled "Sport Association". Hence, the website I had chosen to redesign is Dancesteps Studio. It is a dance studio which conduct a range of dancing classes, exams as well as performances.
Software involved:

​
Cstudio Magazine (Nov. 2012)
Intro:
This is a group project of seven members. C Studio is introducing a Jumpstart magazine prototype app. based on the theme of "Entertainment". The site consists of at least 8 pages with links and several images in iPhone and iPad version. The 8 links are included fast food, café, sing k, movie, restaurant, shopping, pub/bar and more.
Software involved:

​
Restaurant
find the nearest restaurant
Fastfood
search for your favourite fastfood store
Shopping
a range of shopping complex
login
login or sign up to use this app.
More
more hotels to opt for
Cafe
more cafes to choose for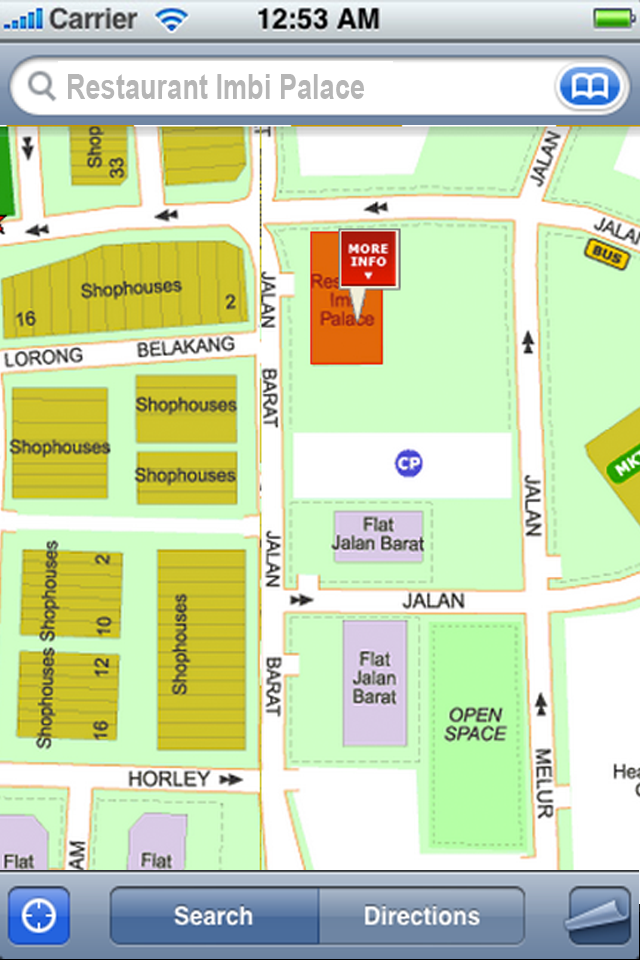 Map
map to direct you to your destination
Main
sing K, restaurant, cinema, shopping...
Rotiboy [Nov. 2011)
Intro:
This is an individual project. We are assigned to develop a HTML website based on the Food theme. I think of using a creative way yet relevant to the content to make this website to look attractive.
Software involved:

​​






location
find the nearest branch of Rotiboy in Malaysia
buns & pastries
choose for your favourite buns or pastires
Rotiboy
over 220 stores throughout Asia
contact us
any inquiries can fill up the form
1.kawan food-company
3.kawan food-consumer
2.kawan food-consumer
1.welcome
2.about-us
3.food-menu
4.drink-menu
5.gallery
6.voucher
7.contact-us
Yumenoki Japanese Restaurant (Mar. 2015)
Intro:
This is a freelance project done for a Japanese Restaurant based in London. It is using free template and basically is to provide the customers the food and drink they serve and enable them to do booking online.
Software involved:

​


Check out the website at:
click here



Kawan Food (June. 2015)
Intro:
This is a re-design project for the existing website of Kawan Food Berhad. Two websites to be created from the company site to link with the consumer site.
Software involved:

​
Dance Studio
dance studio provide dancing classes
our classes?
ballet, modern or jazz...
who we are?
our background, speciality, vision & mission
join us?
term & conditions and payment method as well
find us?
details of contact include map, telephone, email & etc.